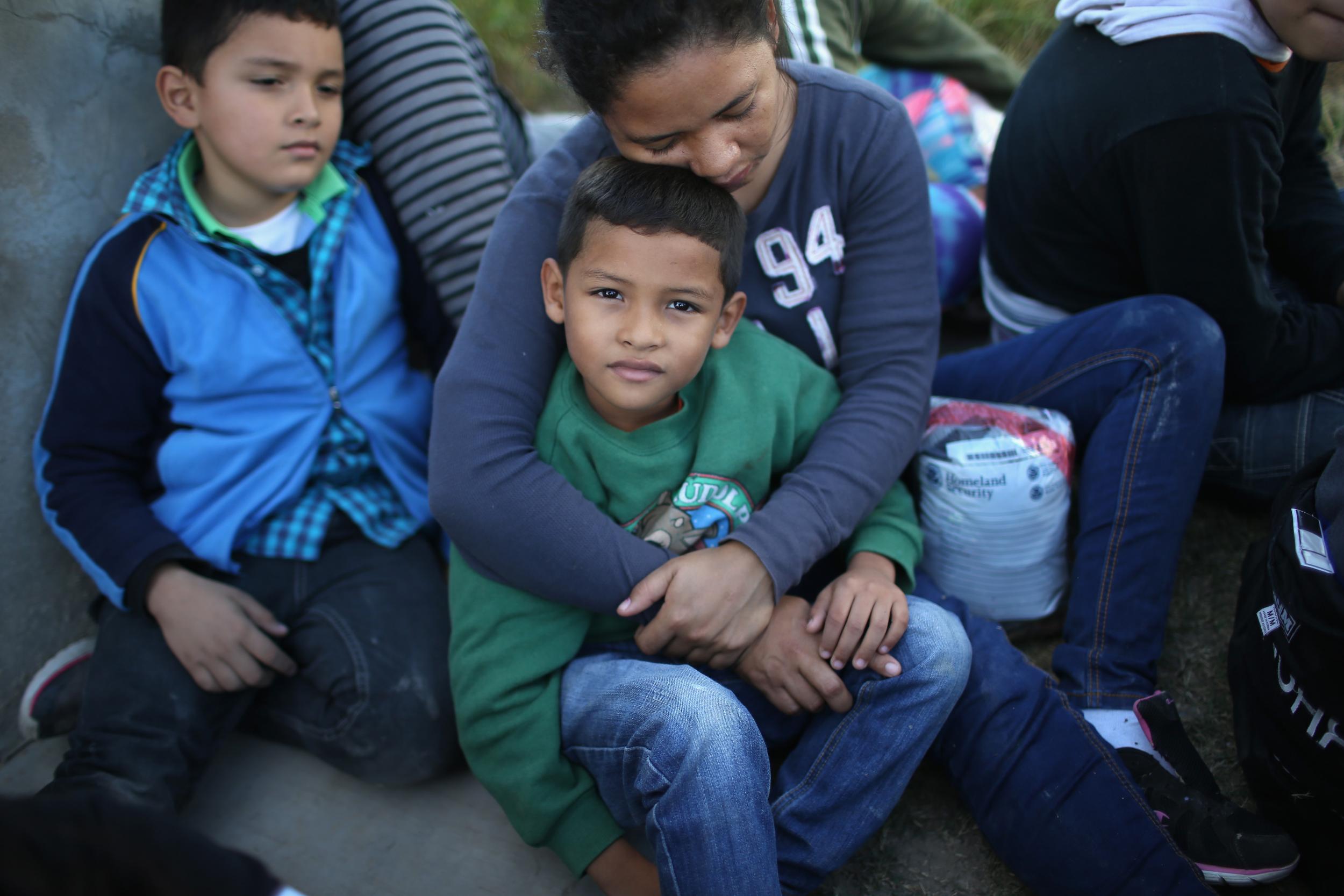 A recent study by state regulators has found 150 instances of health violations in more than a dozen shelters in Texas where immigrant unaccompanied children are housed after they are detained for trying to enter the United States illegally — or after they are separated from their families.
The findings, first reported by The Houston Chronicle, pulls to violations registered over a two-year space of time when investigators noted violations including lack of supervision, lack of timely medical care and for giving children medicine they were allergic to.
The shelters are operated by Southwest Key Programs, a private contractor hired by the US Officer of Refugee Resettlement (ORR), and which runs 16 of the 35 shelters open in Texas.
There were 2,600 children in Southwest Key's care last month.
A spokesman for the group has told media that these violations account to less than 1 per cent of  the overall standards that inspectors reviewed.
The issue of child detention has become an increasingly contentious issue in the US, where high profile reports have led to concerns about the way the United States treats immigrant children.
That has included reports last month that the US had "lost" nearly 1,500 children who had arrived in the United States alone, seeking shelter from violent circumstances at home. The Department of Health and Human Services has argued that it is not their responsibility to keep track of children who are placed with sponsors of family in the United States, and that it is possible that those families might move or otherwise attempt to go off the grid to avoid deportation risk.
Other issues have popped up recently with reports that US immigration forces have begun to regularly separate families arriving at the border, pulling children from their parents — and in some cases they have even allegedly done so without notifying the family members what is happening.
The practice of removing children from their families at the border has been pushed for by Attorney General Jeff Sessions, who has argued that doing so is an attempt to dissuade future migrants from attempting to cross the border with their children. The uptick in separations appears to be the result of a policy implemented last month seeking further prosecutions of these types of cases.
While immigration and civil rights groups have called the practice inhumane, and that it violates protocols for treating immigrants and asylum seekers, the Trump administration has been supported by Texas Senator Ted Cruz, who said that the measures are unavoidable.
Democrats, however, have introduced legislation that would curb family immigration separation for families arriving at the US-Mexico border.
A request for comment sent to the ORR was not immediately returned.