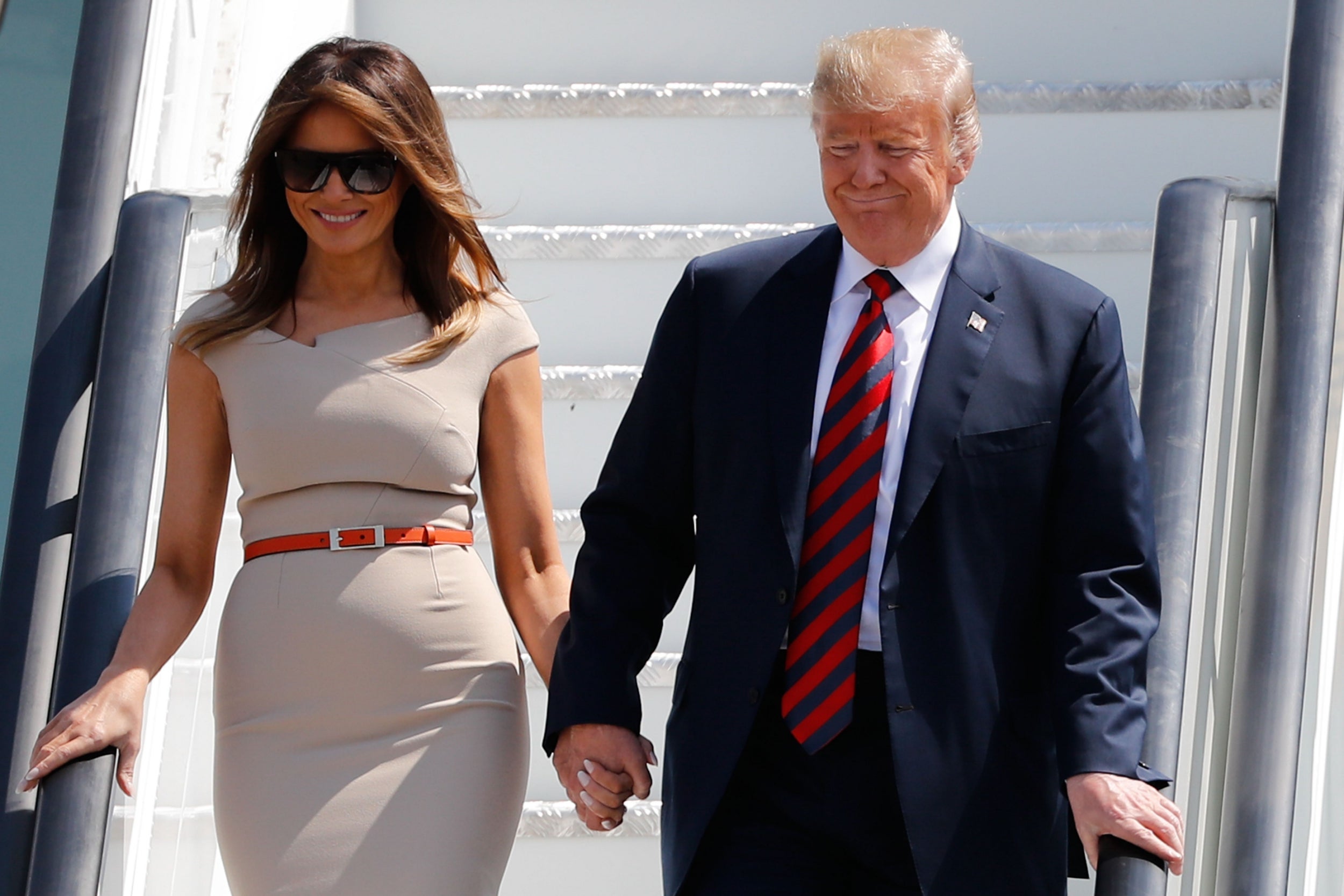 Melania Trump is focused on her roles as mother and first lady, a spokeswoman said after being asked about her reaction to the Cohen tape – in which Donald Trump apparently discusses making payments to a Playboy model he is alleged to have had an affair with.
Stephanie Grisham made the brief reply when asked for the president's wife's response to the recording which was leaked earlier this week. 
She said there would be no further comment.
Mr Trump's lawyer Michael Cohen secretly taped a meeting in which the two men discussed paying the supposed hush money to Karen McDougal, The New York Times reported.
The audio file – recorded two months before Mr Trump's election – directly contradicts statements the president made in which he said he was unaware of any payments made to women during the campaign.
It may also provide evidence indicating the former businessman wilfully violated campaign finance laws.
Ms McDougal is one of several women who are said to have received payments to remain quiet about alleged affairs.
The 47-year-old claims their relationship started in 2006 – a year after Mr Trump married Melania – and she was first offered money in exchange for sex with him. In an interview with CNN, Ms McDougal said she felt guilty and ended the affair in April 2007.
Responding on Twitter, Mr Trump said it was "totally unheard of and perhaps illegal" for his lawyer to tape him. "The good news is that your favourite president did nothing wrong," he added.
His current attorney, Rudy Giuliani has also insisted that the McDougal payment was never made.