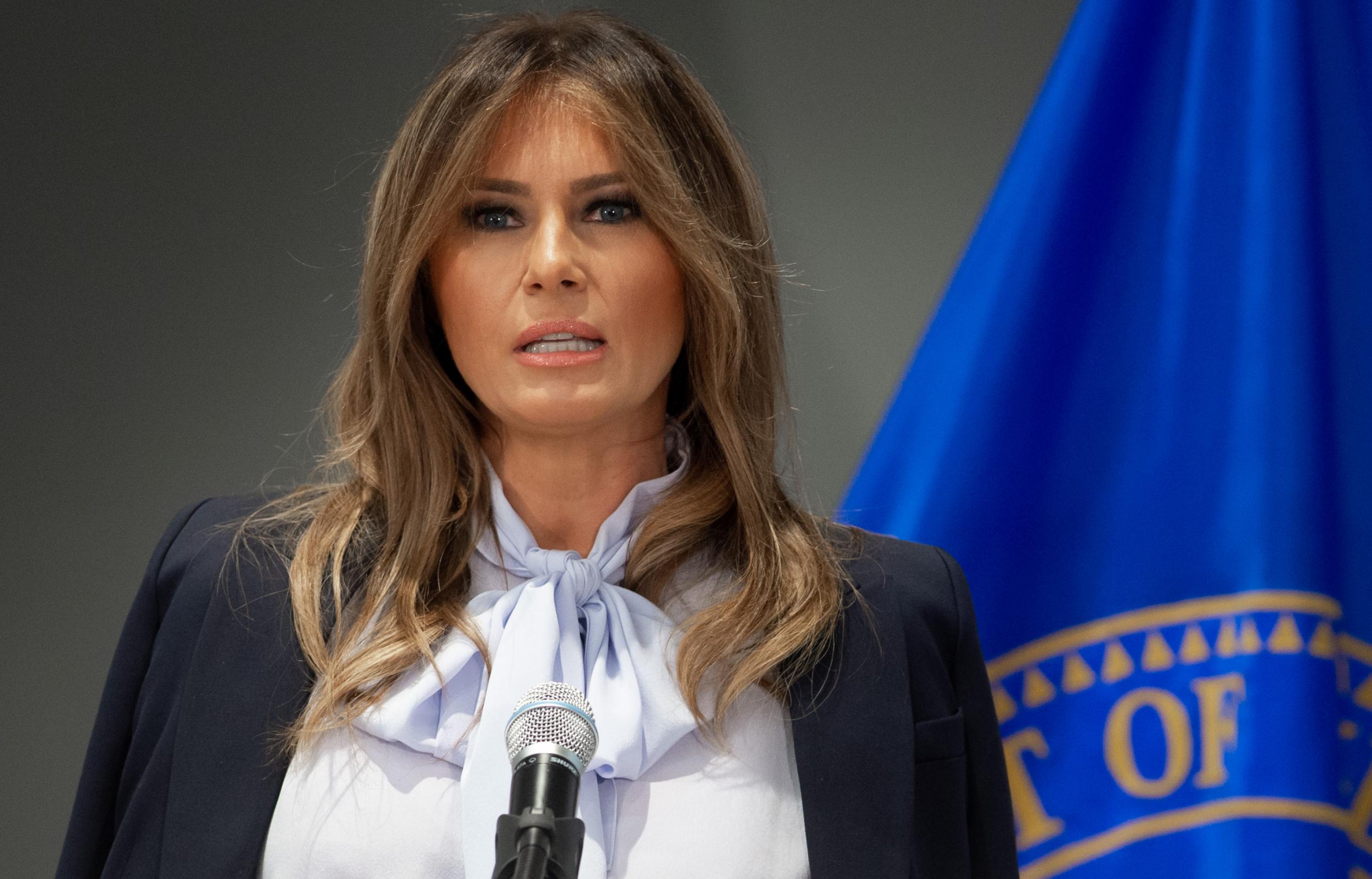 Donald Trump has lambasted a former CIA director on Twitter moments after his wife, Melania Trump, gave a speech about the dangers of cyberbullying.
Mr Trump called John Brennan the "worst CIA Director in our country's history" in a tweet sent Monday morning. Just an hour before, Ms Trump warned that social media can be "destructive and harmful when used incorrectly" during a speech at a cyberbullying prevention summit.
Her "Be Best" campaign, the first lady said, would focus on teaching children how to "conduct themselves safely and in a positive manner in an online setting". 
"Let's face it," Ms Trump added, "most children are more aware of the benefits and pitfalls of social media than some adults."
Ms Trump was widely criticised over the launch of her "Be Best" campaign this spring, with many pointing out the contrast between the first lady's anti-cyberbullying campaign and her husband's occasionally vitriolic tweets.
Mr Trump has repeatedly referred to other public figures as "dumb," "dopey," "weak," or simply "sad!" He recently referred to an African American former White House aide as "that dog," spurring cries of racism.
On Monday, he tweeted angrily about Mr Brennan and another frequent subject of his ire: Special counsel Robert Mueller's investigation into Russian meddling in the 2016 election.
"I hope John Brennan, the worst CIA Director in our country's history, brings a lawsuit," Mr Trump  tweeted. "It will then be very easy to get all of his records, texts, emails and documents to show not only the poor job he did, but how he was involved with the Mueller Rigged Witch Hunt. He won't sue!"
Minutes later, he called Justice Department prosecutor Bruce Ohr a "total joke" and called for him to be fired.
The president recently revoked Mr Brennan's security clearance, and has threatened to do the same to Mr Ohr. 
More follows…