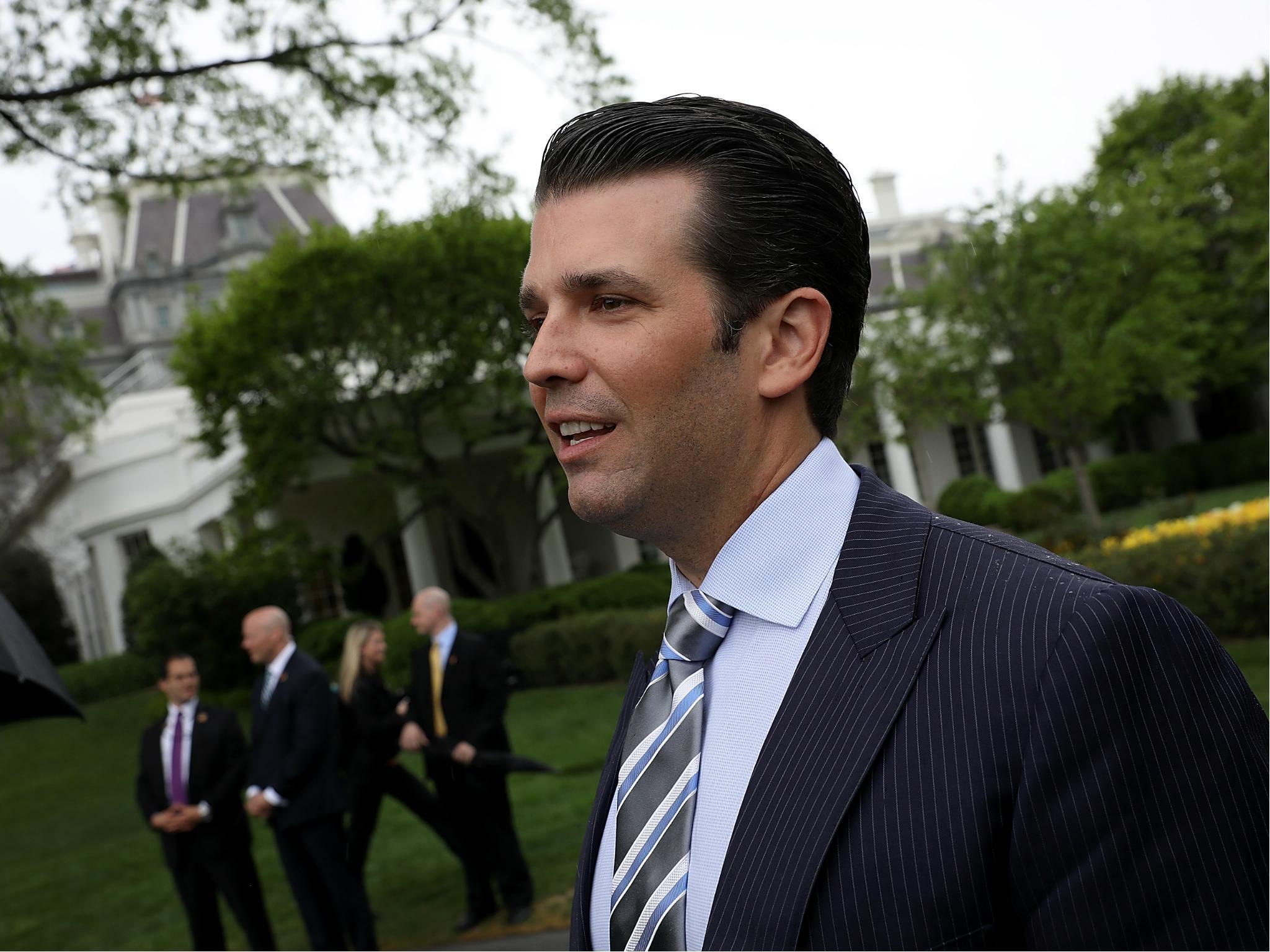 Robert Mueller — who's investigating whether Donald Trump colluded with Russians during the 2016 presidential election — was spotted just feet away from the president's son at a Washington airport. 
A photograph of the two men was snapped at the Reagan National airport on Friday, showing the Special Counsel wearing a suit and reading a newspaper while seated in a terminal. Donald Trump Jr was standing behind him, flocked by members of the Secret Service while talking on a cellphone in jeans and a collared shirt. 
The photo was shared across social media, with users joking the airport terminal was a "rip in the space-time continuum."
The photo was first published in Politico's daily newsletter, Playbook.
Mr Mueller's investigation into Russian meddling has been a cloud over Mr Trump's White House ever since he stepped into the Oval Office last year.
The probe recently appears to be reaching closer to the president and first family, after Michael Cohen provided investigators with details about the work he did for Mr Trump as his longtime lawyer.  
Along with revealing secretly recorded exchanges he had with the president, Mr Cohen claimed Mr Trump Jr informed his father about the controversial meeting he and several other campaign aides had with Russians in Trump Tower during the election. The president previously denied having any knowledge of the meeting. 
The photo of Mr Mueller reading a newspaper in the airport near Mr Trump's son was taken a day after that news development broke.
Washington is a notoriously small city, where it's likely to spot elected officials and political figures on any given day.
A growing number of Mr Trump's Cabinet members spotted at restaurants or on the street have been publicly confronted and — at times — encouraged to leave establishments. 
Still, the timing of this particular incident made for an unusual, potentially awkward encounter — though it remains unclear whether the men saw or acknowledged each other.