Putin rises late in the morning, taking breakfast around noon. He usually tucks into a large omelette or a big bowl of porridge, with some quail eggs and fruit juice on the side. Newsweek reports that the ingredients are "dispatched regularly from the farmland estates of the Patriarch Kirill, Russia's religious leader."
Once he's finished his meal, he drinks coffee.
Next, it's time to exercise. Newseek reported that Putin spends about two hours swimming. While he's in the water, Putin often "gets much of Russia's thinking done," Judah writes.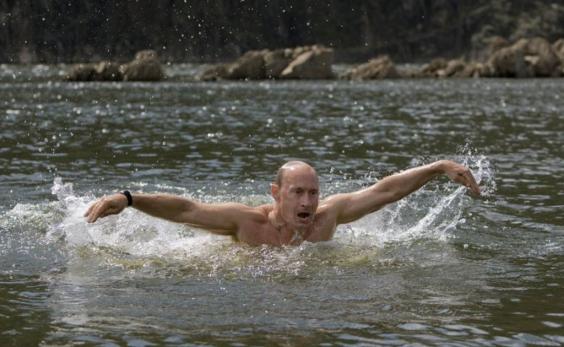 Putin swims the butterfly during his vacation outside the town of Kyzyl in Southern Siberia in 2009 (AFP/Getty Images)
After he's done swimming laps, Putin lifts weights in the gym.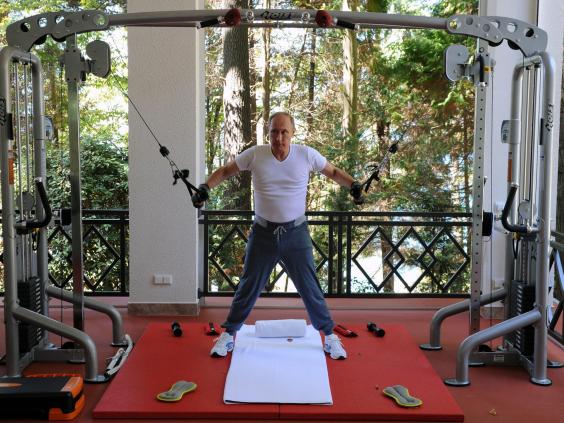 Russian President Vladimir Putin exercises in a gym at the Bocharov Ruchei state residence in Sochi, Russia, on Aug, 30 (Getty)
The 64-year-old has been keen to cultivate an athletic, masculine image over the years. In 2015, he was photographed exercising with Russian Prime Minister Dmitry Medvedev. As Esquire reported, his workout outfit cost $3,200.
Putin is conservative with his sartorial choices, preferring bespoke suits and "dour" Valentino ties, according to Judah.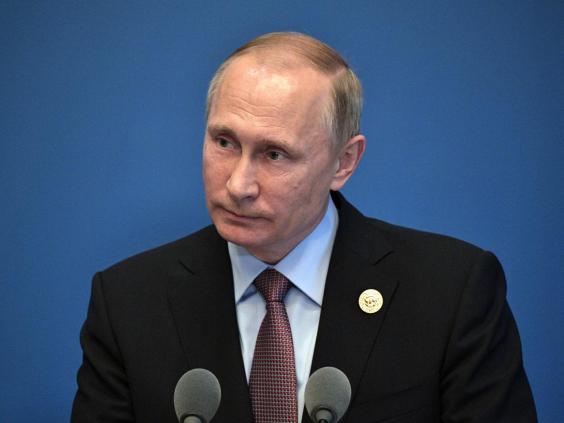 Russian President Vladimir Putin speaking to the media at the China National Convention Center (AP)
The state-run website Russia Beyond the Headlines reports that Putin's favorite clothing brands are Kiton and Brioni.
The Russian president usually doesn't get to work until the early afternoon. First, Putin typically sits down at his desk to read briefing notes.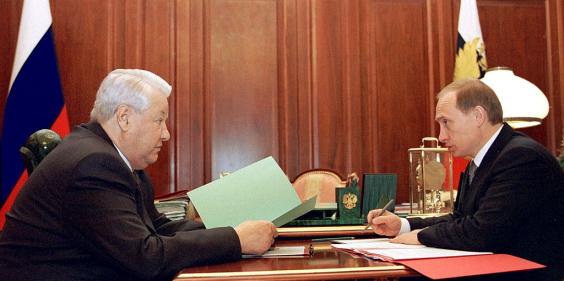 (Picture: STF/AFP/Getty Images)
Once and a while, an adviser will show Putin a satirical online video mocking him and his government. Otherwise, he abstains from most technology at work, preferring "red folders with paper documents, and fixed-line Soviet Warera telephones" to computers, as Newsweek reported.
The Russian president is a night owl and often stays up quite late working. He's at his sharpest at night, writes Newsweek.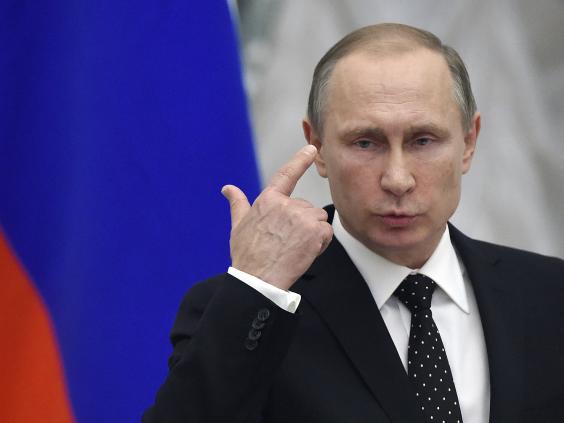 Vladimir Putin said the melting of the ice in the Artic would open economic opportunities in the region (Getty Images)
While traveling abroad, the Russian president's schedule tightens even more. Wherever he stays, everything from sheets to toiletries to fruit bowls are replaced. Putin also never accepts food from a host that hasn't been cleared by the Kremlin first.
The Telegraph previously reported that Putin's favorite food is pistachio ice cream. He also once gifted his Chinese counterpart Xi Jinping with a tub of ice cream during last year's G20 summit. However, the Newsweek article reported that when Putin travels, he "cannot be served milk products."
According to reports, Putin abstains from alcohol, except for during formal receptions. Projecting the image of teetotalism also may be a political move. According to Politico, the Russian president may be taking a symbolic stand amid Russia's alcoholism epidemic and contrasting himself with his predecessor Boris Yeltsin.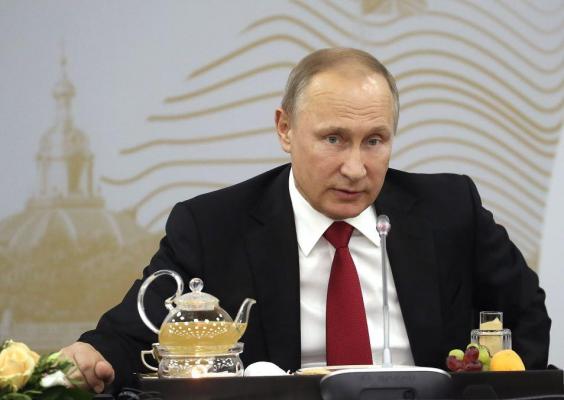 His work schedule tends to be more flexible over the weekend, to accommodate Putin's English language classes. On Sunday, he sometimes prays and makes confession. Nonetheless, Russian officials close to the president stress that "his life is not that of a Christian," according to Newsweek.
Every few weeks, Putin's schedule clears to make room for one of his favorite past times: ice hockey. The Russian president doesn't just observe the sport. He plays in a league, squaring off against teams of bodyguards.
As USA Today reported, Putin's opponents and teammates alike tend to give him quite a bit of space during the games.
Putin also loves animals. He owns a 15-year-old black Labrador named Konni, an Akita Inu named Yume, and a Karakachan Dog named Buffy.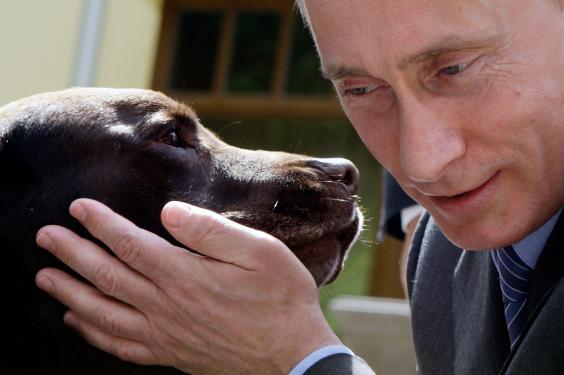 Vladimir Putin pets Labrador dog Tonik during his meeting with Russian rescue workers in his Novo-Ogaryovo residence outside Moscow (REUTERS/Alexander Zemlianichenko/Pool)
Yume sparked an incident in 2016, when she trotted into an interview and barked at visiting Japanese journalists. Putin responded by giving the Akita a treat and showing off some of her tricks, according to CNN.